TALEX Academy is not yet "live": This is a preview only.
What's the plan?
The first year for TALEX Academy is going to be in EnduroKA.
It's an endurance series for Ford KA cars which — despite the immediate comedy value — is gaining huge interest in the Motorsport world.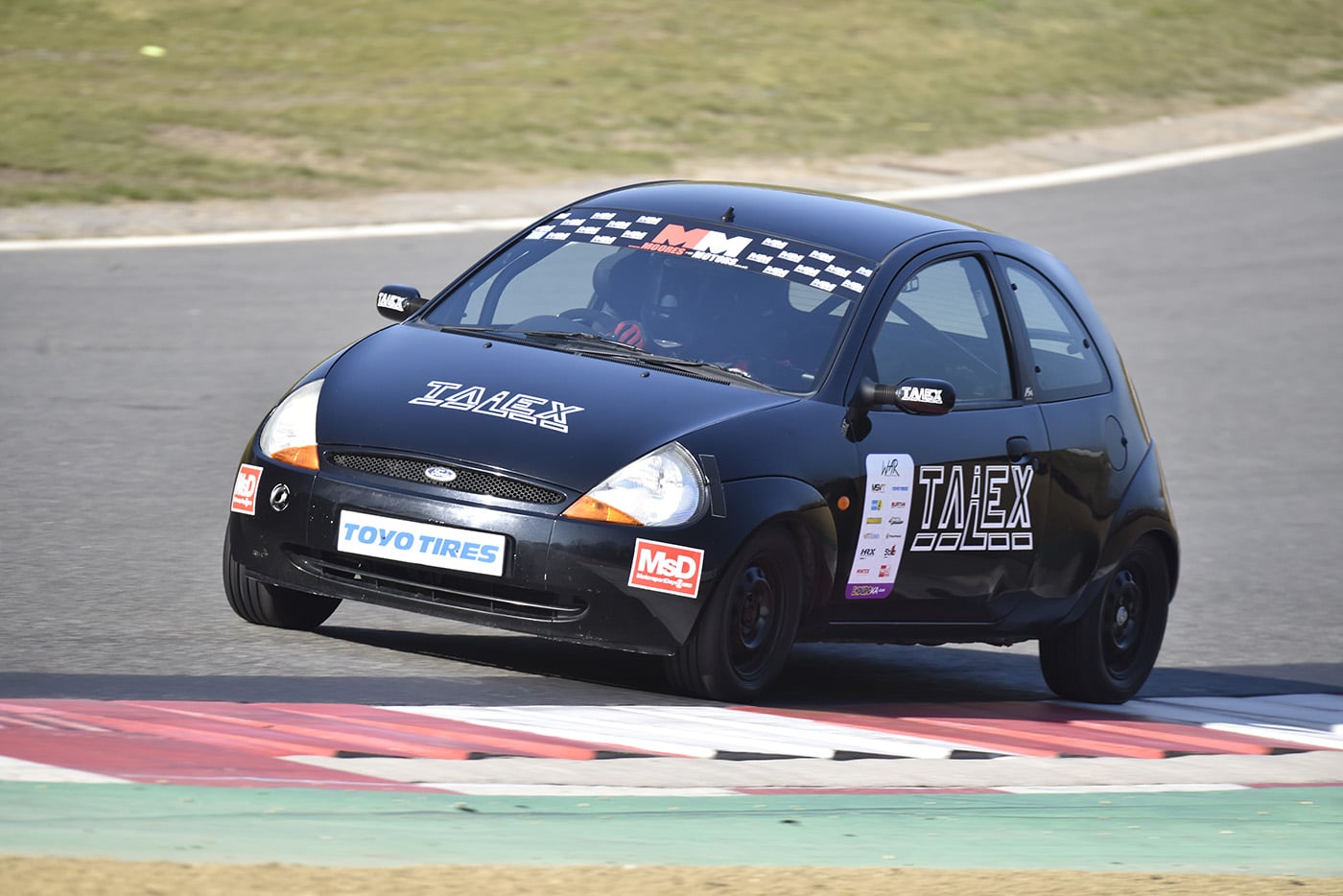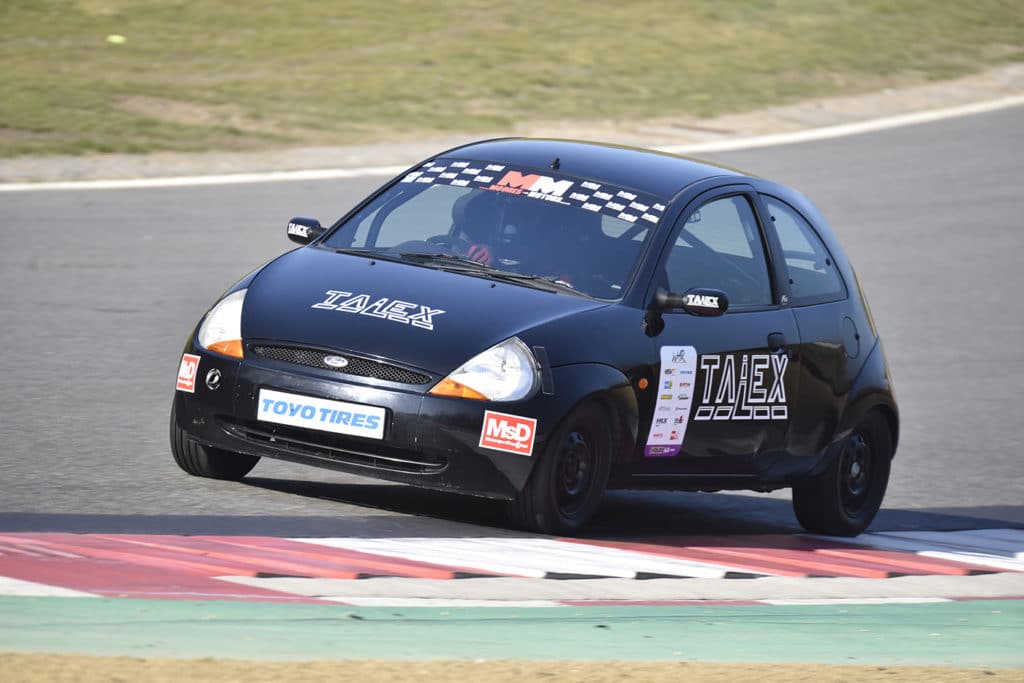 There are currently 51 cars being built to compete and we know from initial testing that it's going to be highly competitive — much like the ultra successful Citroen C1 championship.
We're already completed the first race — which was a 5 hour endurance race — on 6th April at Donington Park (qualifying on pole position and finishing 4th due to a fuel strategy issue).
As a community – i.e. together! — we could really do something here.
I'd like to select one or two drivers who genuinely have the skill and determination and help them move in to car racing.
If it works well, we can look at rolling out the idea further to support more talented but under funded drivers.
What's your motivation for doing this, Adam?
Two people gave me a chance when I was racing full time when I was younger.
It was just unfortunate (for me!) that they didn't have the finances themselves to get us to the top…
My "Manager" — Nick — in Formula 3 worked really hard to try to help.
After that, Walter Eichin – who is sadly no longer with us – gave me the chance to race for his GT3 team in Germany for 2 seasons before running out of money.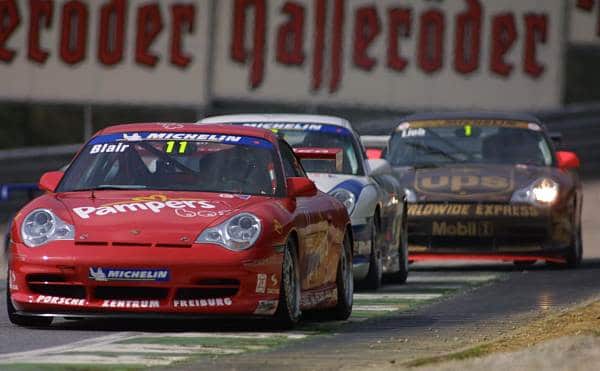 So I can't really claim that no one gave me an opportunity when I was younger and trying to become the best racing driver in the World.
However, they simply didn't have the financial resources needed for us to make it to the top.
So I do know the mental agony of being starved of opportunity to progress when it's the only thing in the World that matters to you!
I'm convinced that the most talented and deserving drivers in the World are not in Formula 1 or other top flight Motorsport.
Rather, you've never heard of them, because they can't afford to go racing!
Motorsport is expensive and if you can't afford to do it, you don't drive…
Because Motorsport is the real passion of my life, I'd like to do something to help at least one talented and dedicated driver who is deserving of a chance.
Together, I believe we can do that. What do you say – shall we try?
TALEX Academy – How can I get involved?
This can only work if we do it together.
TALEX will finance part of the Academy, but it can't do it all. It's just too expensive to go motor racing!
The concept of the Academy is that if a group of Patrons who all love Motorsport support it with a small, affordable monthly contribution, the result will be enough to make this happen.
Hopefully we'll also attract some commercial backers along the way if we can get this off the ground. The first commercial backer — ZX1 Oils — have already agreed to come onboard!
So…
I'd like to invite you to become a Patron of TALEX Academy.
The Benefits of Becoming a Patron of TALEX Academy:
We've decided to use the Patreon platform for this project, to keep it completely transparent to all Patrons.
We've come up 5 "Tiers":
3 for individual Patrons and;
2 for company backers.
The benefits range from Membership of the private race team email list, behind the scenes videos from testing and races, events during the year (TBC), through to having your name on the car for races!
If you're a company, you can even take the Title Sponsorship on the car!
Are you up for this?
If so, I'd like to welcome you sincerely as a Patron of TALEX Academy!
It's going to be an exciting year and I'm pleased you've chosen to be a part of it :- )
We're putting in a lot of effort to make this work, and I'd like to thank you sincerely in advance for supporting the project!
All the best,

Adam
P.S. If you have a business and are interested in becoming a commercial backer, drop us an email with any questions you have.