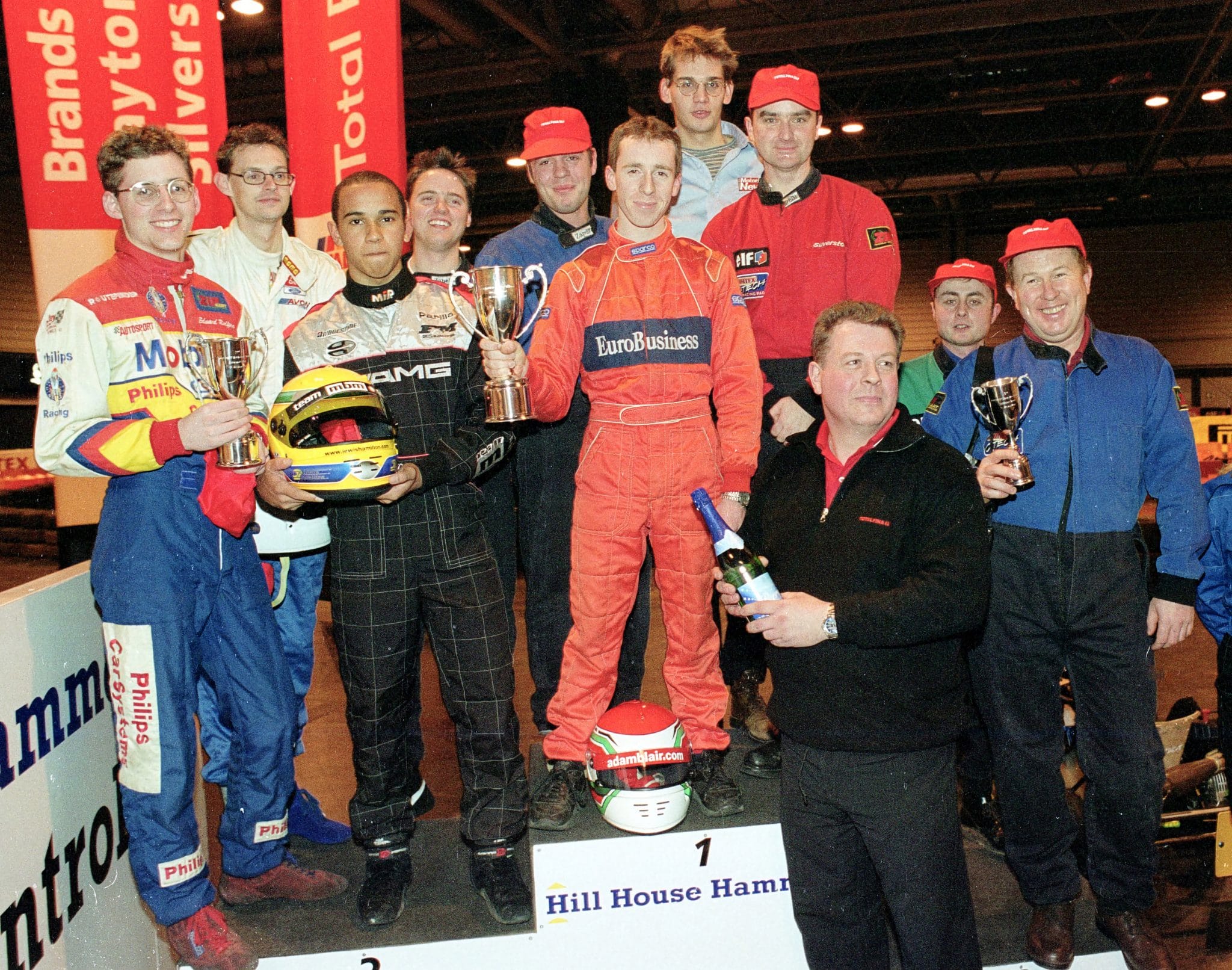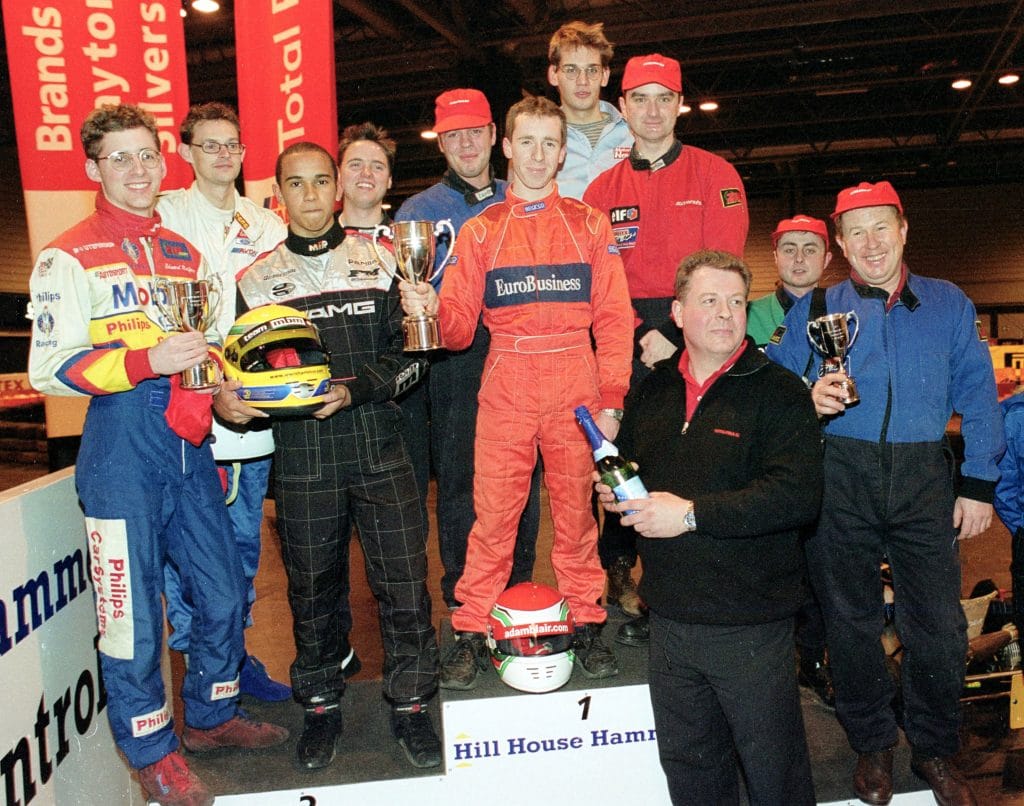 This is a bit of a meme amongst Adam's friends so I (webmaster) decided to share it here. The one occasion Adam Blair raced Lewis Hamilton (as well as Anthony Davidson and some other well known drivers at the time) was at a charity event at the Autosport show in 2001.
Lewis was a little upset about being beaten but took it well enough. Davidson on the other hand went off unimpressed as Adam had been given the kart he rejected in a sneaky pre qualifying practice!
Does a charity indoor kart race mean that Adam Blair is faster than Lewis Hamilton?
Most peoples answer: no…
Adam's answer: of course!