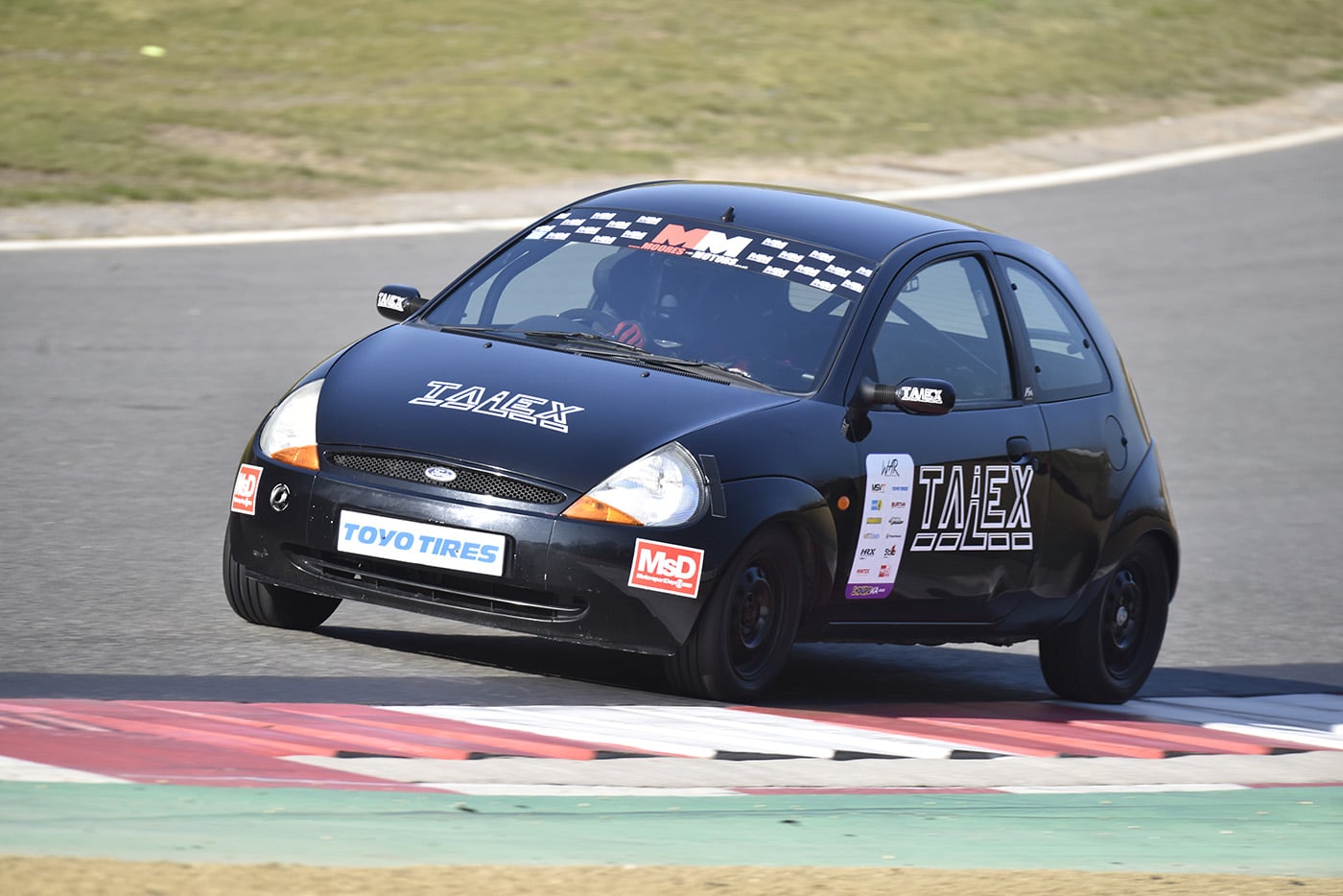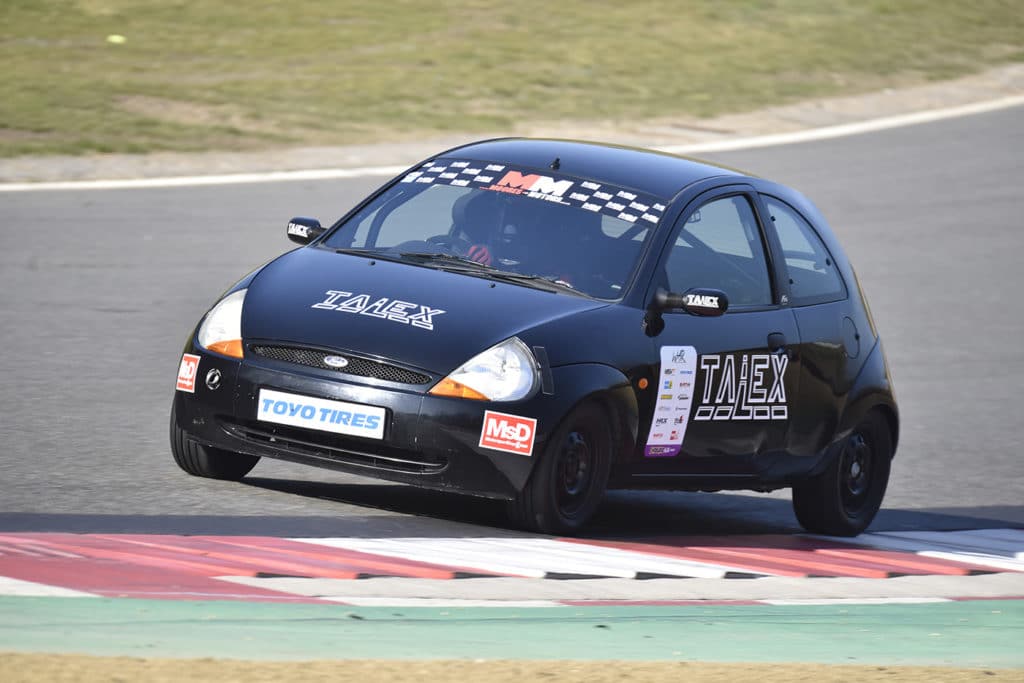 We were at Snetterton on Sunday and then straight to Brands Hatch on Monday!
I stayed in a B&B the night before the test at Snetterton so that I could get an early start.
At breakfast the owner — Paul — said to me;
"So you're Adam Blair are you?!"
It turns out he's been a BTST Member since 2007! Small world :- )
Anyway, we've a great couple of days.
The last time I'd driven at Snetterton was way back in 2001! It was on the old circuit, which was pretty much two long straights and a couple of chicanes…
Well, they've updated it quite a bit since then, so my main objective was to learn the new circuit.
I was there with my team mate Mark — the other two were busy working… — and the conditions were wet and FREEZING cold all day!
Mark knows the circuit well, so gave me some tips and before long we were in full swing.
I just have to say: what a car!
Obviously it's not very quick on the straights. But in the corners…
This thing is amazing!
I think it's because the car is so light, has the wheels right on all 4 corners and — thanks to the roll cage, new poly bushes and racing springs and dampers, it's nice and stiff.
My impression is that it's easy to be fast in this car but to be really fast is going to take a special kind of skill…
Brands Hatch Media Day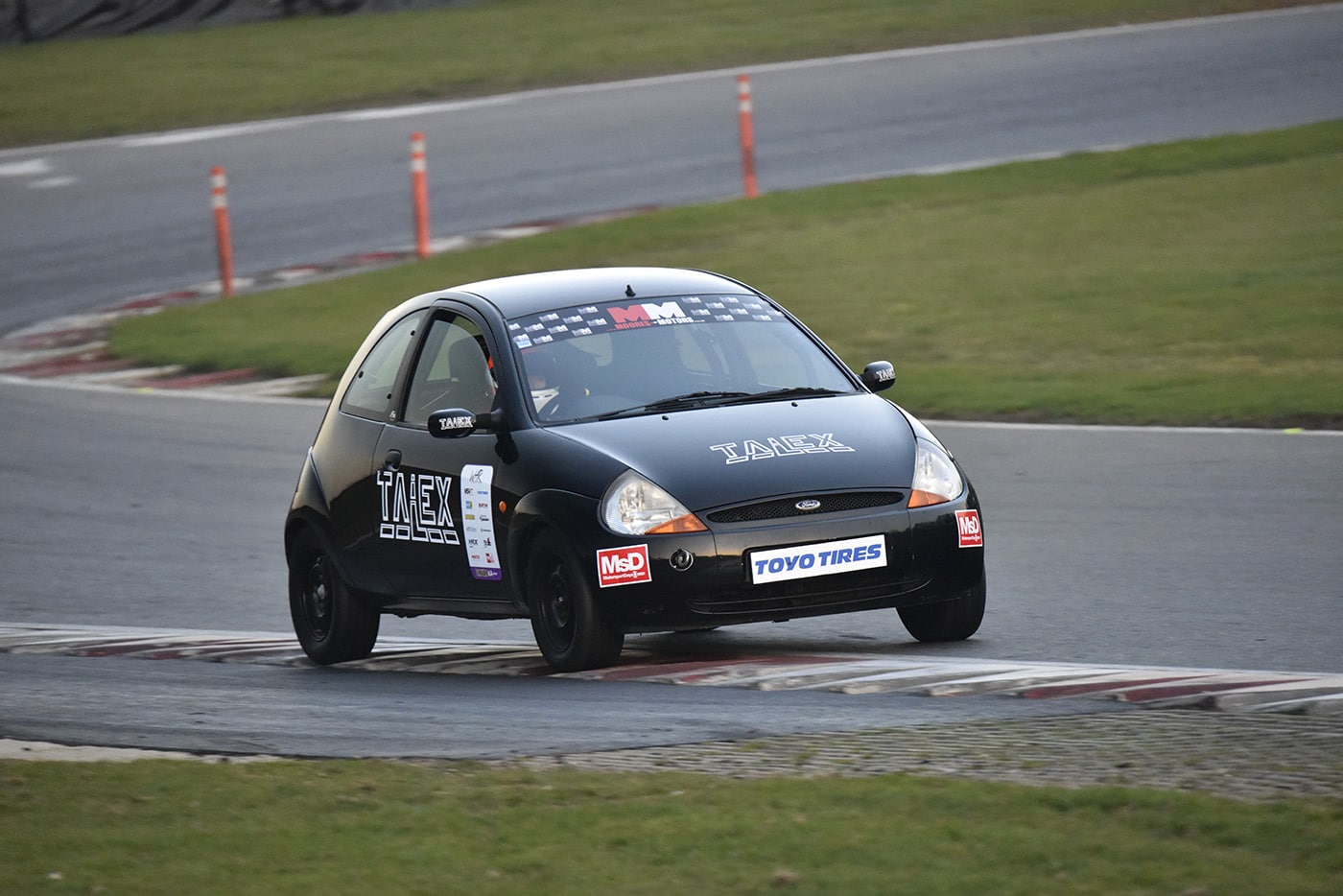 The week before last we attended the "Media Day" at Brands Hatch.
It's where the championship organiser invites the racing press to promote the championship and in return we get free track time.
More important (to me!) was that we got to check out where we are in relation to the competition!
I'm pleased to say my team mate Mark (multiple championship winner in both cars and karts) made a big breakthough after struggling with adapting to the car previously.
I let my team mates do the bulk of the driving because they needed the track time.
However I did jump in right at the end of the day to do 10 laps, just to see what laptime we could do in comparison to the competition!
Good news and bad news…
The bad news is that we weren't fastest.
The good news is that we were 2nd fastest (1/10th second behind) and I learned of some significant performance advantages the other team had that we didn't…
I won't list them all here because it's a "public" blog (anyone can see it!) and I don't want to hand the competition the "secrets" — perfectly legal, by the way — we discovered!
However, we got straight on the case with getting our car spec'd up to what — we think is – the same as the faster car.
Jump forward to Monday this week and we were back at Brands Hatch…
I again jumped in for 10 laps at the end of the day and I'm happy to say that we've magically found…
…well, I won't say exactly how much, but it's a lot :- )
Roll on the first race at Donington Park on 6th April!
Adam
P.S. We're working hard on the launch of TALEX Academy.
It should be ready very soon — I'll keep you updated!